Agriculture, a key sector in the country, is the largest consumer of water due based on its need for irrigation. Fluctuations in water availability directly impact crop yields and food production and given the importance of agriculture in providing livelihoods for a significant portion of the population, water scarcity can contribute to food insecurity and economic instability. This has a disproportionate effect on rural communities.
Improved water supply and sanitation services positively impact communities by reducing the prevalence of water-related illnesses, leading to improved quality of life. Water bodies also serve as ecosystems that support biodiversity, recreation, and tourism.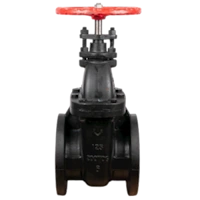 The gate valve's straightforward design features a full-bore passageway which facilitates a minimal pressure drop when fully open, making it one of the best valves for water. This enables efficient water flow and distribution without substantial energy loss.
The gate valve's robust construction and ability to provide reliable on/off isolation also make it ideal for scenarios requiring infrequent shut-off operations. This applies to infrastructures such as water mains or pipelines, and ensures dependable control over water supply and distribution while minimizing maintenance requirements.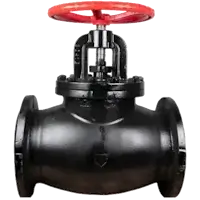 A globe valves ability to precisely control and regulate flow, which is achieved through the linear motion of the disc, makes it ideal for applications requiring accurate throttling and modulation of water flow.
It is also designed to withstand high pressures and effectively manage water hammer, which ensures system reliability and longevity. These are crucial in maintaining the integrity of water supply and distribution networks.
Strainers efficiently safeguard downstream equipment by capturing solid debris and particles from the water flow, preventing potential damage to pumps, valves, and other sensitive components.
Its relatively simple design and installation contribute to minimal disruption of water flow, ensuring consistent system performance and reducing maintenance frequency. This enhances operational efficiency and cost-effectiveness in water treatment and distribution systems.
Top Water Projects In South Africa
Addressing both the importance of quantity and more importantly the quality of water, South Africa has a number of ongoing projects to address historic, current, and future water restriction challenges. The volume of water available far exceeds the demand, however, the quality of the water plays a detrimental impact on potable water availability, sanitation and services.
Lesotho Highlands Water Project - Phase II
This project is expected to cost R32.5 billion and will provide 1,350 million liters of water per day to the Gauteng province, which is home to over 15 million people. Construction and maintenance will contribute to poverty alleviation and social progress through job creation and infrastructure development.
The project includes the construction of a new dam, pipelines, and water treatment plants. The LHWP Phase II is a major project that will benefit both Lesotho and South Africa as the project will provide water for domestic, industrial, and agricultural purposes, and it will also generate hydroelectric power. It is expected to completed in 2028.
This project is expected to cost R27 billion and will provide water to the platinum mining industry in Limpopo province. The project also includes plans to develop a community water supply system for the area, which will help to ensure that the communities have access to clean and safe water.
Development involves a dam being built on the Olifants River and will have a capacity of 1.5 billion cubic meters of water per day. The pipeline will be 250 kilometres long and will transfer the water from the dam to the mining industry and the communities in the area. The project is being funded by the South African government, the mining industry, and the communities in the area, and is expected to be completed in 2027.
This project aims to improve water security and agricultural productivity in the Eastern Cape province. Objectives of the project are the construction of new dams and reservoirs, rehabilitation of existing water infrastructure, development of new irrigation schemes, and the promotion of water-efficient agricultural practices.
The project is expected to cost R15.3 billion and will provide 1,850 million litres of water per day to the agricultural sector in the Eastern Cape. The project was launched in 2015, and is expected to be completed by 2025 but is only 50% complete as of 2023.
Western Cape Water Supply Augmentation Project
The Western Cape Water Supply Augmentation Project (WCWSA) is a multi-phase project that aims to augment the water supply to the Western Cape by the construction of a pipeline to transfer water from the Berg River Dam to the city of Cape Town. It also aims to rehabilitate existing water infrastructure and promote water conservation and efficiency measures.
Initiated as a vital response to the water supply challenges faced by the Western Cape, this initiative is driven by the need to secure a sustainable and reliable water source. This is primarily for the rapidly growing population and industries in the region, particularly in the face of recurring droughts and climate uncertainties. The project is expected to provide 700 million litres of water per day, is budgeted at R9.5 billion and should be completed in 2030.